Name: Morro Bay Coastal (ACP Brevet / Route# 2665)
Ride Start:  Saturday, Feb 13 at 0700
Ride End:  Feb 13 at  at 2030
Time Limit: 13.5 hours
Worker Ride: no
Important Documents: 
ridewithGPS route
final cuesheet
Cost: $15.00 Registration:   closes Feb 11 at midnight
Start Location:  Morro Bay Embarcadero
Description:  This brevet stays along the coast to get away from the cold.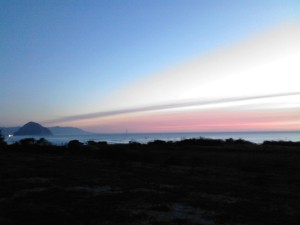 Begin at the Morro Bay Embarcadero, and immediately head up to Ragged Point before the usual northwest wind kicks up.  Then return with the wind past Cambria, and head up the gradual climb on Green Valley Road, better known as Hwy 46, on its wide shoulder.  Great views on most days.  Return to the coast on low-traffic and winding Old Creek Road, and continue south to loop around San Luis Obispo.  Make a quick return to Morro Bay Embarcadero.
 

 

View this post on Instagram

 
please use Google Group SLORando for general questions or email SLO RBA