Morro Bay More Coastal (ACP Brevet / Route# 3058)
Brevet Registration             Registered Riders
Ride Start:  Saturday, Jan 13 at 0700
Ride End:  Jan 13 at  at 2030
Time Limit: 13.5 hours
Cost: $15.00 Registration:   closes Thurs midnight before the ride
Start Location:  Morro Bay Embarcadero
Description:  This brevet stays along the coast to get away from the cold.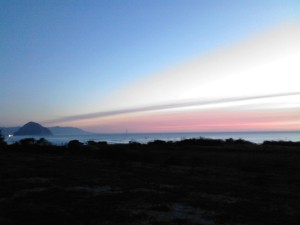 Begin at the Morro Bay Embarcadero, and make our way north to Cambria where we climb a little ways up Santa Rita and then continue north  to Ragged Point before the usual northwest wind kicks up.  Then return with the wind past Cambria, through Morro Bay, Baywood and Los Osos on the coast with a small loop towards SLO before returning to the Morro Bay Embarcadero.
please use Google Group SLORando for general questions or email SLO RBA