Name: San Simeon Coastal (RUSA Populaire  / Route# – 2864)
Ride Start:  Saturday, Jan 8 at 0700
Ride End:  Jan 8 at  at 13:48
Time Limit: 6:48 
Cost: $10.00 Registration:   closes Jan 6 at midnight
Start Location:  Morro Bay Embarcadero
Description:  This brevet stays along the coast to get away from the cold.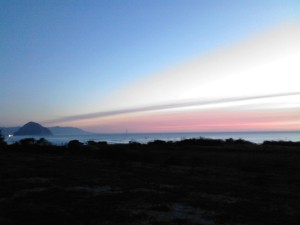 A new route that begins at the Morro Bay Embarcadero, and immediately head up to just north of San Simeon before the usual northwest wind kicks up.  Then return with the wind past Cambria back to Morro Bay Embarcadero.  This route shares the first 50K with the 200K route and start/finishes at the same location.
please use Google Group SLORando for general questions or email SLO RBA