Cycling in the Middle Kingdom  
The 2020 SLO Rando proposed brevet schedule, which has been submitted to RUSA and will be sent to France to the ACP for approval:
Jan 11 Tepusquet 200k
Feb 15 Cayucos Coastal 200k
Feb 16 SLO 300k
Mar 21 Wine Country 300k
Mar 21 Wine & Waves 400k
Oct 3    Davis – SLO 600k through Big Sur
The 600k will be a new route, built together with Davis Randonneurs' Deb Banks. The two regions will co-support this ride. The likely overnight is in Monterey. This is an Amtrak brevet, as both ends are stations on the Coast Starlight train schedule.
Outlaw 400k results are in.  Five riders started, and four finished. Weather was fortunately temperate, only reaching the mid-80's on Saturday.  Two riders completed a SLO Rando SR Series this year:  Michael Chalfant and Metin Uz.  Congratulations to both gentlemen, this is not easy in SLO territory.
2019 Brevet Schedule             Past Results
Finally!  You can register for local perms here!  Some even have fully electronic perm cards.  Finish your ride, and submit your card using your phone.  No papers, mailing, or drop-offs.
Local Permanents
Routine Stuff:
Welcome to the home of the San Luis Obispo Randonneurs, a region of Randonneurs USA.  We ride long distance in the California Central Coast, in   San Luis Obispo and northern Santa Barbara counties, an area known for great cycling along the Pacific Coast and inland in Paso Robles and Santa Ynez ranch and wine country.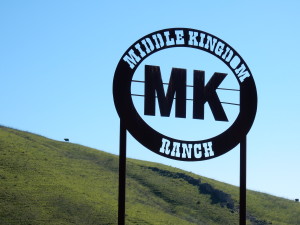 Randonneuring is long-distance unsupported endurance cycling. This style of riding is non-competitive in nature, and self-sufficiency is paramount.  Friendly camaraderie, not competition, is the hallmark of randonneuring.  ( see RUSA  for more info)
Join us on a ride –
Vickie Backman, RBA