The Pinnacles Traveler 600k ended a great Spring brevet season in May.  Jack Holmgren joined the illustrious ranks of SLO Rando Super Randonneurs – riders who completed an SR series solely with SLO Rando rides.  Thanks Jack, and job well done by all the riders this season.
Thanks also to a great bunch of volunteers – Chris Burkhardt, Ken Emerson, Andy Strickland, Bob Lockwood, Xenia Bixler, Pete Eade, Randy Graves, Ron Holt, and Brad Opstad.  I apologize if I missed anyone.  It would be impossible to support these rides without the top-notch help these people provided.
Feb 13/14 Brevet Weekend had great blue sky weather, and green hills.  Mary Nicholl completed her very first brevet, the Cayucos Coastal 200k.  Seven riders completed both the 200 & 300k rides.   Great to see old friends.
2015 full results are posted as a pdf file.  Congrats to Xenia Bixler, Gabrielle Friedly,  Kevin Main and Bret Miller who completed all four SLO brevets for an all-SLO Super Randonneur!
---
Welcome to the home of the San Luis Obispo Randonneurs, a new region of Randonneurs USA.  We ride long distance in the California Central Coast, in   San Luis Obispo and northern Santa Barbara counties, an area known for great cycling along the Pacific Coast and inland in Paso Robles and Santa Ynez ranch and wine country.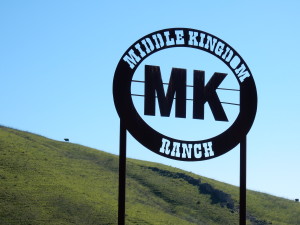 Randonneuring is long-distance unsupported endurance cycling. This style of riding is non-competitive in nature, and self-sufficiency is paramount.  Friendly camaraderie, not competition, is the hallmark of randonneuring.  ( see RUSA  for more info)
Join us on a ride –
Vickie Backman, RBA