The brand new Outlaw 400K route for March 18 is posted, and should be great.   The wet roads have dried, everything is open, and we will be in for a treat.  Green hills and wildflowers await, along mostly empty historic ranch roads.
2017 Registration                   2017 Brevet Results
March 18, Saturday,  Outlaw 400k – riding in the North County  Rider List


October 7, Saturday, Lompoc Wildflower 600k
January 15, Sunday, Cayucos Coastal 200k




January 16, Monday, Hi Mountain Populaire 110k

February 18, Saturday, SLO Coastal Cruise 200k




February 19, Sunday, San Luis Obispo 300k




February 19, Sunday, Down to the River Populaire 112k
---
The February 100/200/300K rides were epic, following the storm of the season.  The tough riders who participated triumphed over a locked gate, minor flooding, trees, slides, sandbars, debris, potholes, powerlines down + a night time detour, to finish the rides.    Thanks for my great volunteers – Chris Burkhardt at Sisquoc, Steve Bredthnauer who helped with all the day before route verifications in the bad weather, and Mel Cutler who gave up his sleep to help the last riders around the detour.  The chili and baked potatoes and hot drinks at the end were wiped out by wet and hungry riders after the 100/300Ks.
Welcome to the home of the San Luis Obispo Randonneurs, a new region of Randonneurs USA.  We ride long distance in the California Central Coast, in   San Luis Obispo and northern Santa Barbara counties, an area known for great cycling along the Pacific Coast and inland in Paso Robles and Santa Ynez ranch and wine country.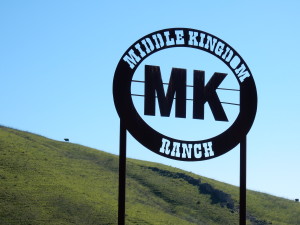 Randonneuring is long-distance unsupported endurance cycling. This style of riding is non-competitive in nature, and self-sufficiency is paramount.  Friendly camaraderie, not competition, is the hallmark of randonneuring.  ( see RUSA  for more info)
Join us on a ride –
Vickie Backman, RBA