ready to register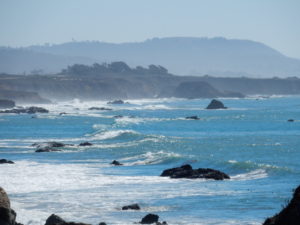 Visit just about every beach town in San Luis Obispo County on this great perm.  Start in SLO and quickly head north before the wind comes up, the first 45 miles to San Simeon and the Hearst Castle Visitor Center go by fast.  Don't let the ravens eat your food!
Then turn south, get that wind behind you and ride to Avila Beach, then through the Five Cities before returning to SLO.  About 3700 feet of vertical, this is about as flat as it gets around here.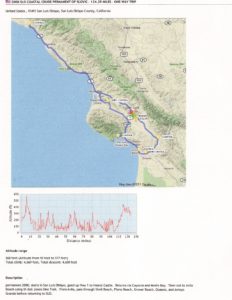 Click the map to access GPS files.  The gpsies cuesheet is NOT the official course document.
Official Cuesheet:    SLO Coastal Cruise 200K Perm cuesheet