All brevets are ACP approved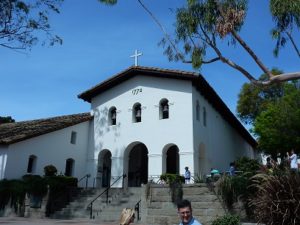 Brevet Registration
Feb 13              200k Morro Bay Coastal – Saturday                                 
New ride –  Begin at Morro Bay Embarcadero and head north to Ragged Point right away for priceless ocean views.  You may see zebras in the fields below Hearst Castle. Then ride south with the wind to SLO, by way of Green Valley and Old Creek Roads.  After a late lunch, head back to Morro Bay to the finish at the Embaradero.
March 13               300k MB Southern Canyons – Saturday  
Similar to the traditional winter 300K except this year it begins in Morro Bay heads down to Foxen Canyon via Santa Maria to  Los Olivos,  & Buellton and then climbs Drum Canyon in the opposite direction to reach Los Alamos before heading back towards the coast and return to Morro Bay via SLO.
April 17         300k Wine Country – Saturday  
April 17         400k Wine & Waves – Saturday
Pick your distance, these rides share the first 280km.  Head north from SLO over Cuesta Grade to San Miguel for early lunch. Then, hit the hills west of Paso Robles and ride the wine country. Head over Hwy 46 to the coast and up to Ragged Point, and back to SLO for the 300k. If you are riding 400k, then its back out for a loop through Santa Maria.
May 15                  600k Mostly SLO – Saturday                                                 
A new 600k that starts and finishes in SLO.  Heads up to the northern part of SLO county via Cuesta Grade, visiting many of the small towns to the east before heading through the wine country west of Paso Robles, then out to the visit the elephant seals on the coast returning through SLO to  see the 5 cities area before overnighting in SLO.  The second day has a visit to Montana de Oro state part, the dunes south of Pismo Beach and a trip to the tiny Huasna townsite.