All brevets are ACP approved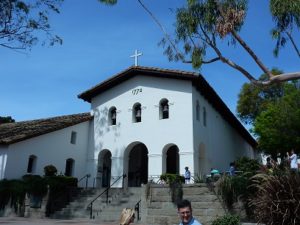 Brevet Registration
Jan 11               200k Tepusquet  – Saturday                                             New rides; this pair will start by French Park in San Luis Obispo and go south through Arroyo Grande using local favorite Branch Mill Rd. Then head on south to Orcutt before heading east to wine country and the climb to the summit of Tepusquet Rd with very little traffic. Return down Tepusquet and back through Bull Canyon Rd and Shell Beach to SLO. 
Feb 15               200k Cayucos Coastal – Saturday                                                     Begin at Cayucos Pier and head north to Ragged Point right away for priceless ocean views.  You may see zebras in the fields below Hearst Castle. Then ride south with the wind to SLO, by way of Green Valley and Old Creek Roads.  After a late lunch, head back to Cayucos to the pier.
Feb 16               300k San Luis Obispo – Sunday                                                     Traditional winter 300K, begins in SLO and heads down to Lompoc, Santa Rosa Road to Buellton and Solvang before returning to SLO via Foxen Canyon Road and more.
March 21         300k Wine Country – Saturday  
March 21         400k Wine & Waves – Saturday
Pick your distance, these rides share the first 280km.  Head north from SLO over Cuesta Grade to San Miguel for early lunch. Then, hit the hills west of Paso Robles and ride the wine country. Head over Hwy 46 to the coast and up to Ragged Point, and back to SLO for the 300k. If you are riding 400k, then its back out for a loop through Santa Maria.
Oct 3                  600k – Saturday                                                              A new 600k point-to-point through Big Sur. This ride is a collaboration between SLO and Davis randonneuring regions. Start in Sacramento with an overnight around Monterey, and end in San Luis Obispo.  Route TBD, registration will open in the Spring.