All brevets are ACP approved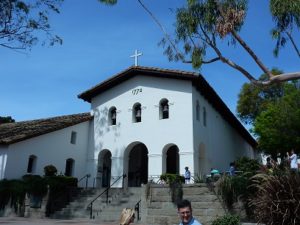 Jan 19               200k Tepusquet   &   122k Not Quite Tepusquet  – Saturday                                             New rides; this pair start at Islay Park in San Luis Obispo and go south through Arroyo Grande using local favorite Branch Mill Rd. Then head on south to Orcutt before heading east to wine country and the climb to the summit of Tepusquet Rd with very little traffic. Return down Tepusquet and back through Bull Canyon Rd and Shell Beach to SLO.  The 122k accompanies the 200 to Guadalupe before cutting across to Bull Canyon for a return to SLO, therefore "Not Quite Tepusquet".
Feb 16               200k Coastal Cruise – Saturday                                                     Traditional easiest winter 200k, starts in SLO and heads north to Hearst Castle Visitor Center, returns through a string of coastal towns.  You may see zebras in the fields below Hearst Castle. 
Feb 17               300k San Luis Obispo – Sunday                                                     Traditional winter 300K, begins in SLO and heads down to Lompoc, Santa Rosa Road to Buellton and Solvang before returning to SLO via Foxen Canyon Road and more.
April 27-28       600k Pinnacles Traveler – Weekend                                                     Challenging point-to-point 600K, begin in San Jose, ride down through Pinnacles National Monument to San Miguel and over to coast. Overnight at Santa Maria, then beautiful Foxen Canyon at dawn, and follow the coast to Santa Barabara. Ends in Oxnard. Start and finish are Amtrak stations. 
Registration:     >> Ride is full, waitlist is full. Limited to 40 riders.   Volunteers needed, worker-ride weekend before!

Sept 21              400k Outlaw – Saturday                                                                   Not an easy ride, but a great one for miles of nearly empty roads. Beginning in SLO, head up over Cuesta Grade and out to the old west.  Visit Pozo, Shandon, and head up Bitterwater Rd along the San Andreas Fault, with almost no company except for free range cattle.  Reach Parkfield, the Earthquake Capital of the World, before heading home to SLO.