All brevets are ACP approved;   there are also two RUSA populaires this year!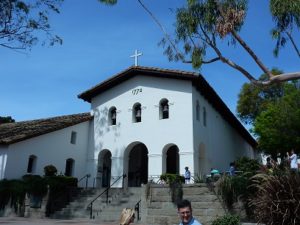 Registered Riders                                            2017 Brevet Results
Jan 15               200K  Cayucos Coastal – Sunday                                                   Begins at the Cayucos pier, travels north to turnaround at Ragged Point. Return over Hwy 46 & Old Creek Road to SLO and back to Cayucos. A bit more climbing on this one, but not bad.
Jan 16               109K  Hi Mountain Populaire – Sunday  New Route!             Begins in San Luis Obispo, travels east past Lopez Lake to the end of the pavement on rural and empty Hi Mountain Road, returning towards Arroyo Grande.  Then out on beautiful Huasna Road to the old townsite, and back into Arroyo Grande for an ice cream or snack, before returning to SLO.  A really nice ride with only two bits of nasty hills.
Feb 18               SLO Coastal Cruise – Saturday                                                         Begins in SLO, heads north to San Simeon turnaround. Head south through Cambria, Cayucos, Morro Bay, Avila Beach, Shell Beach and Pismo Beach before heading inland to return to SLO. Flat as they get in this area, and a beautiful ride along the Pacific Ocean.
Feb 19               300k San Luis Obispo – Sunday                                                     Traditional winter 300K, begins in SLO and heads down to Lompoc, Santa Rosa Road to Buellton and Solvang before returning to SLO via Foxen Canyon Road and more.
Feb 19               112K  Down to the River Populaire – Sunday  New Route!  Begins in San Luis Obispo, and joins the 300K riders heading down through Shell Beach and over the Arroyo Grande Mesa.  Comes back through Santa Maria and across the river bridge during the daytime.   Returns through Nipomo and back to SLO.    Perfect if you aren't up to a 300k today.
March 18            400K  Outlaw- Saturday                                                     This is a new route, starting in SLO and going over Cuesta Grade to ride far out in the North County, to Pozo, Bitterwater along the San Andreas Fault, and Parkfield, Earthquake Capital of the World.  This was truly outlaw country in the 1800's, where Jesse James and other noted outlaws came to hide out.  After a long day of riding nearly deserted roads, return via Hwy 46 and Hwy 1 to SLO.
October 7/8       600K   Lompoc Wildflower                                                         Last ridden in 2011, this route begins in Lompoc, which can be reached by Surfliner trains from the south, or from SLO.  The Coast Starlight does not stop in Lompoc.   The ride will be revised somewhat from the first running, by heading over to Solvang first, instead of at the end.  Then,go north and ride the whole length of  Foxen Canyon Rd, on to SLO and over the grade to north county and the overnight dinner & rest stop.  Then you will return to Lompoc along a coastal route  with the wind at your back.   It won't be easy, but riders in good condition will enjoy many miles of rural roads with great views and grape  harvests.