All brevets are ACP approved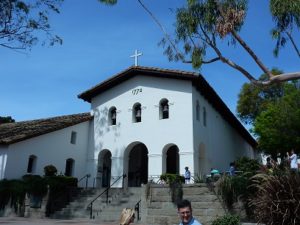 Jan 13               SLO Coastal Cruise – Saturday                                                         Begins in SLO, heads north to San Simeon turnaround. Head south through Cambria, Cayucos, Morro Bay, Avila Beach, Shell Beach and Pismo Beach before heading inland to return to SLO. Flat as they get in this area, and a beautiful ride along the Pacific Ocean.
Feb 18               300k San Luis Obispo – Sunday                                                     Traditional winter 300K, begins in SLO and heads down to Lompoc, Santa Rosa Road to Buellton and Solvang before returning to SLO via Foxen Canyon Road and more.
April 21             300k Wine Country – Saturday                                                     Great 300k begins in SLO and heads over the Cuesta Grade to wine country.  Pass through Santa Margarita, Atascadero, Templeton, Paso Robles and San Miguel all along the Salinas River, then cut west through the West Side wine region, home of great reds and oak woodland hills. Go over the summit of the Santa Lucia range and up to Ragged Point, then return with the wind to SLO.